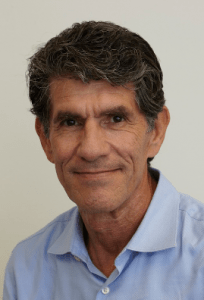 Noe X. Guerra – Architect graduated with Honors in Architectural Design from the University of California, Berkeley. Extensive collaborative work with prominent firms on both the east and west coasts provided practical knowledge in the many aspects of this field, including project management, architectural design, building renovations and additions, interior design, environmental analysis, land planning, contract document preparation and construction administration.
In the early 90's Guerra established the firm NXG Architecture Inc. where, as principal architect, he continued to create interesting work across the architectural spectrum. In 2010, he joined with Melissa Z. Guerra to create NXG Studio. Together, Melissa & Noe provide a seamless architecture and interior design relationship for all of their client's needs.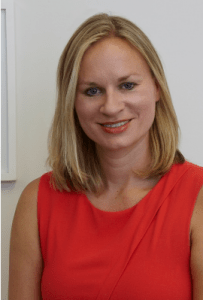 Melissa Z. Guerra – Interior Designer (ASID) attended design school at the University of Georgia. She began her career as an assistant manager at Brunschwig & Fils in Atlanta, while doing freelance design on the side. In 2004, she moved to Palm Beach, Florida to practice interior design working for a prestigious design firm.
Melissa is known for adding a modern twist to classic design to create spaces that truly reflects client's individual style. She is known for inspiring color schemes, visually stunning interiors, and an abundance of design ideas. Using color and texture to achieve the ultimate décor while evoking the owner's personality, she builds cohesive, stylish spaces. Melissa is dedicated to enhancing the vision of her clients and creating homes in which they feel comfortable and want to share with others.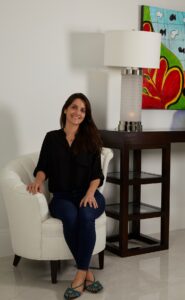 Marina Mendonca – Architectural Associate joined us in February 2021. She received her Architectural Degree in 2011, but had been involved in Design and Construction long before that. Growing up in Brazil she was inspired by all the different styles of architecture, her family ran a construction business thus providing her with the knowledge and experience in the field. She has been living in Florida since 2016 and continues to enhance her skills in drafting and renderings to achieve the best quality drawings and continues to gain the knowledge necessary to provide the best solutions for each and every design.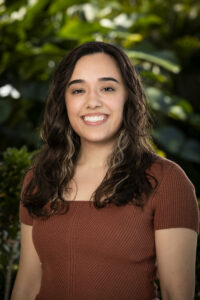 Mercedes Gonzalez – Architectural Associate  Joined the team in April 2022, jumping right into the industry after graduating college; Having earned a Bachelor's in Urban Design at Florida Atlantic University, she brings an alternative perspective to the drafting table. She has prided herself with learning a multitude of CAD and rendering programs and continues to commit herself to learning the ins and outs of this fascinating and everchanging field.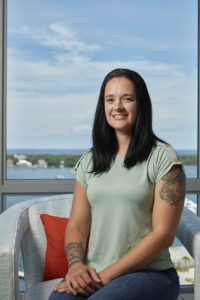 Hannah DePlacito – Office Manager   Joined the team in May 2022. Having a niche for management and organization, she brings a sense of professionalism and organization to the table to ensure a calm working environment. Holding previous management positions, she continuously strives to learn more and expand her knowledge in this never ending field.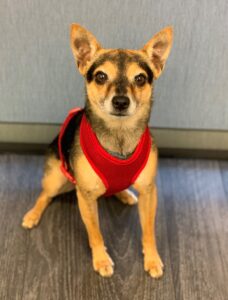 Rocky – Architectural/Design Support was adopted from Furry Friends, and officially joined the team March 27th, 2020. Rocky is a 2 year old Chipin (Chihuahua and Miniature Pinscher mix) and brings so much love and laughter to the office. You can find him catching some ZZZ's in his many beds, or leaping through the office burning off some zoomies!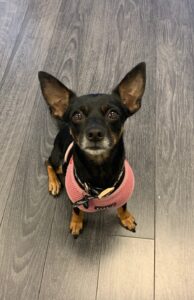 Pippa – Architectural/Design Support  joined the pack on June 27, 2020. Like her brother Rocky, Pippa is also a rescue Chipin, and knew immediately she was right where she belonged. Pippa has officially become our office greeter due to her insanely loving nature and her obsession with getting pets! You can catch her lap-surfing, or doing her Chipin dance for treats!